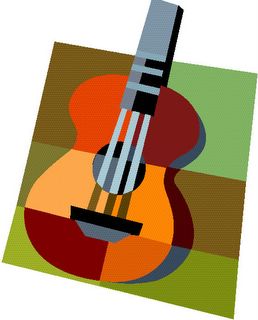 Ever since I got my
Dell 20GB DJ in February
I've been moving my music collection onto my computer and then working on organizing and getting them onto my DJ. Much of my music collection is just downright embarrassing, but these are the bands, if missing from my collection, would make me sad.
Dave Matthews Band -- Duh! Don't think I need to say a whole lot here. This also includes Dave's solo album and albums that Dave has done with Tim Reynolds.
U2 -- Again, not a shocker, don't need to do much justification here.
Toad the Wet Sprocket -- a little obscure to many people. This was a "surfer band" out of SoCal that captured my attention throughout college. Sadly, they broke up a couple years ago...something about it was better to break up the band and remain friends than to keep going and hating each other.
Counting Crows -- great mellow music, and then they shock you by doing the title track for Shrek 2. Most of the Counting Crows music is "slit your wrist" kind of music.
Sara McLachlan -- since we're in the "slit your wrist" category, I've gotta add Sarah. I mostly love her music on rainy days.
David Crowder Band -- most worship music is fairly predictable, Crowder is not!!
Coldplay -- although I only have 2 CD's, my love of coldplay is growing.
John Mayer -- used to not like John so much, but his love of a good groove and songwriting ability has won me over!
Van Halen -- this was a hard choice, but in order to round out my list, I needed something hard for putting the windows down. I've been a closet VH fan for years...this excludes everything after Sammy Hagar left the band.
Collective Soul -- again, this lands in the rock band category.
I'm sure by tomorrow I'll want to change this list...thoughts?